Heather Matson has spent the last 23 years working and volunteering as a public policy advocate, community leader, state legislator, and development professional. She is passionate about building community, connections, and civic engagement in every aspect of her work.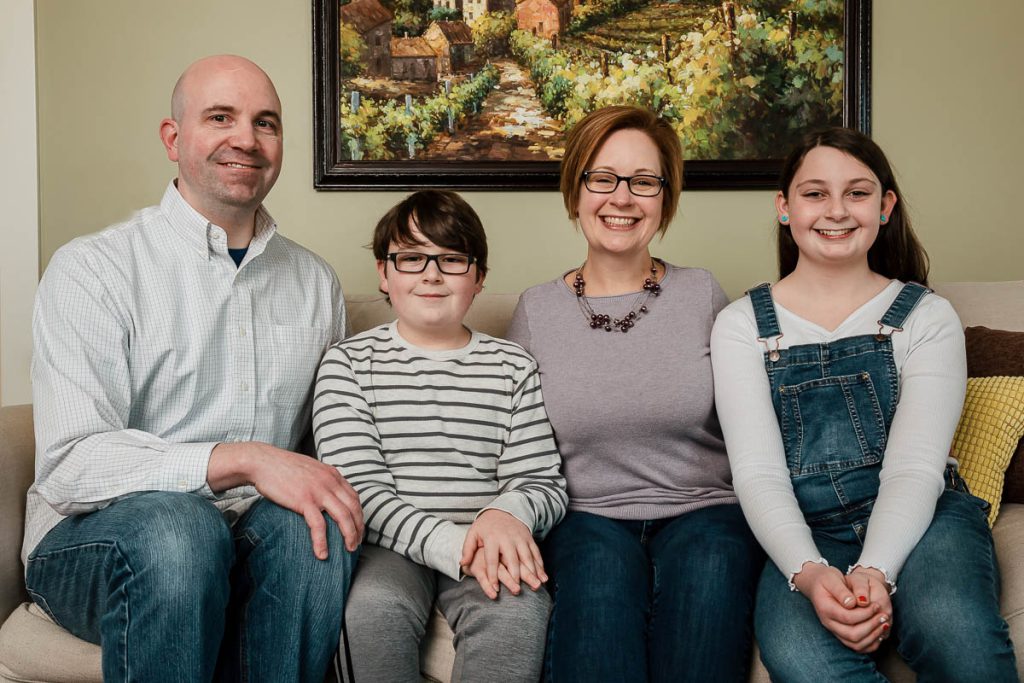 Heather believes that House District 42 deserves a state legislator who is a partner in good governance, who leads with a civic mindset, and who listens to understand, not simply to respond.
Education
Heather has a Bachelor of Arts in Government from Western New England College in Springfield, MA and a Master of Arts in Legislative Affairs from The George Washington University in Washington, DC.
Family
Heather and her husband, Chris Matson, moved to Iowa in 2003 for Chris to attend medical school at Des Moines University. It didn't take long to fall in love with Iowa and decide to stay and raise a family here. They live in the Prairie Trail neighborhood of Ankeny with their thirteen-year old twins, Emma and Henry, and their dog, Tater. Chris is a family practice physician at Broadlawns Medical Center in Des Moines. Emma and Henry are in seventh grade at Parkview Middle School.
Experience
Heather served a term in the Iowa House (2019-2021) where she primarily focused on education, health care, and economic development. Heather always put constituent services first, holding weekly office hours during each legislative session as well as listening posts throughout the year. During her tenure, she served as one of four legislators on the Medical Assistance Advisory Council, the purpose of which is to advise the DHS Director about health and medical care services under the state's Medicaid program. Heather also served as one of four state representatives for the School Funding Formula Review Committee, an interim committee that meets every five years to make recommendations on possible changes to Iowa's public school funding formula.
Her passion for advocacy and dedication to improving public policy has led to a unique career in government affairs, politics, and nonprofit advocacy. Heather is a founding partner and director of development of Democracy Defenders of America, a new 501c3, nonpartisan, non-profit organization created to provide formative civic education to adults paired with organizing and coaching for sustained civic engagement and communal problem solving. She has previously worked in several roles on presidential, congressional, and statewide campaigns, including those of then-Senator John Kerry, Congressman Leonard Boswell, Secretary of Agriculture candidate Dusky Terry, and former-Governor Tom Vilsack. Her issue advocacy has ranged from organizations as varied as the Chicago Mercantile Exchange to Planned Parenthood. She also served as the Development Director for the Des Moines Social Club, a former nonprofit arts and culture hub.
Heather was fortunate to be able to be at home with her children for several years. During that time she worked as an independent consultant and legislative bill tracker.
Heather has always prioritized volunteerism as a central way to make an impact in her community and across the state of Iowa. From volunteering with the PTO when her children were in elementary school to working with people of faith and no faith to end extremism in our politics, Heather has always believed that building trusted connections is critical for our future and that good ideas can come from anywhere if you are willing to listen and learn.
Current Volunteer Leadership
Ankeny Service Center, Board of Directors
Ankeny Kiwanis Club, Board of Directors
ACSD School Improvement Advisory Committee (SIAC), Parent Member
Prior Volunteer Leadership
Planned Parenthood Voters of Iowa, Board Chair and PAC Chair
Interfaith Alliance of Iowa, Vice Chair, Board of Directors
Iowa Democratic Party, 1st Vice Chair
New Leaders Council, Advisory Committee
Share this: